Back in 2018 we wanted to combine our learnings from the books we read and what we have been learning about Artificial Intelligence, Machine Learning, NLP and language models. Facebook announced back then a "Facebook Messenger Chatbot" competition. Lead by Mohamed Luay, the engineering manager at Revosuite, we decided to create a "librarian chatbot", we called it "sip of ink".
Sip of ink mission was to help people explore knowledge and find the right books to read and get relevant and inspiring books recommendations. Our grand vision was to build an intelligent ChatBot that can answer questions from the world's books library; Yeah, a moonshot vision 😀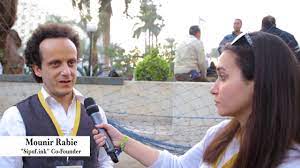 So, we can claim that we had a specialized ChatGPT version; a vision that has not materialized yet.